Summer Movies Al Fresco
This summer we bring some relatively unknown jewels to the parks including a salute to the 50th anniversary of the Apollo 11 flight.
Thur 12 Dec – Sat 25 Jan, 9pm (movie starts at dusk)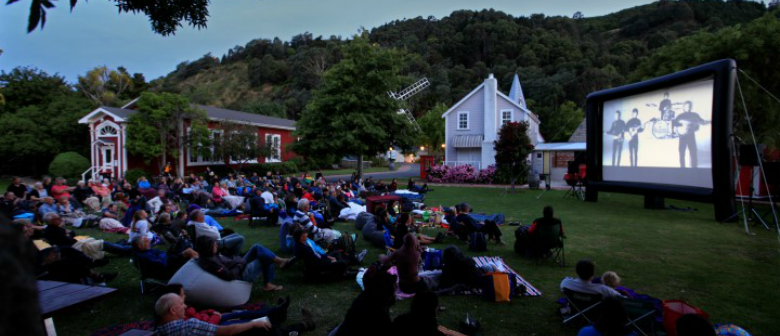 Coinciding with Nelson Provincial Museum's Our Moon exhibition we will set up in Trafalgar St for a space-themed screening. The 1902 16-minute Trip To The Moon and the 1964 First Men In The Moon are both acknowledged for ground-breaking special effects of their time.
Some of the 18 region-wide screenings will be shown with English subtitles turned on for the deaf, hard of hearing or English as a second language viewers (see schedule). Most parks are flat, grassy surfaces and have accessible toilets, except Fairfield Park.
Gather a group, a picnic, contemplate a blow-up couch or a beanbag and join us from 7:30 pm to play giant board games, enjoy the park and watch the region's glorious summer sunsets.
Wrap up warm – you could even wear your pyjamas or a onesie – and please pocket a torch to light your way home.
for more info on times, movies and locations click here