Romeo and Juliet
Fri, 31 Jan, 6:00 pm – Sat, 1 Feb, 8:30 pm
Isel Park, Stoke, Nelson
Nelson Summer Shakespeare presents Romeo & Juliet. Bring your picnic and settle in for this outdoor performance of the story of the Bard's famous lovers.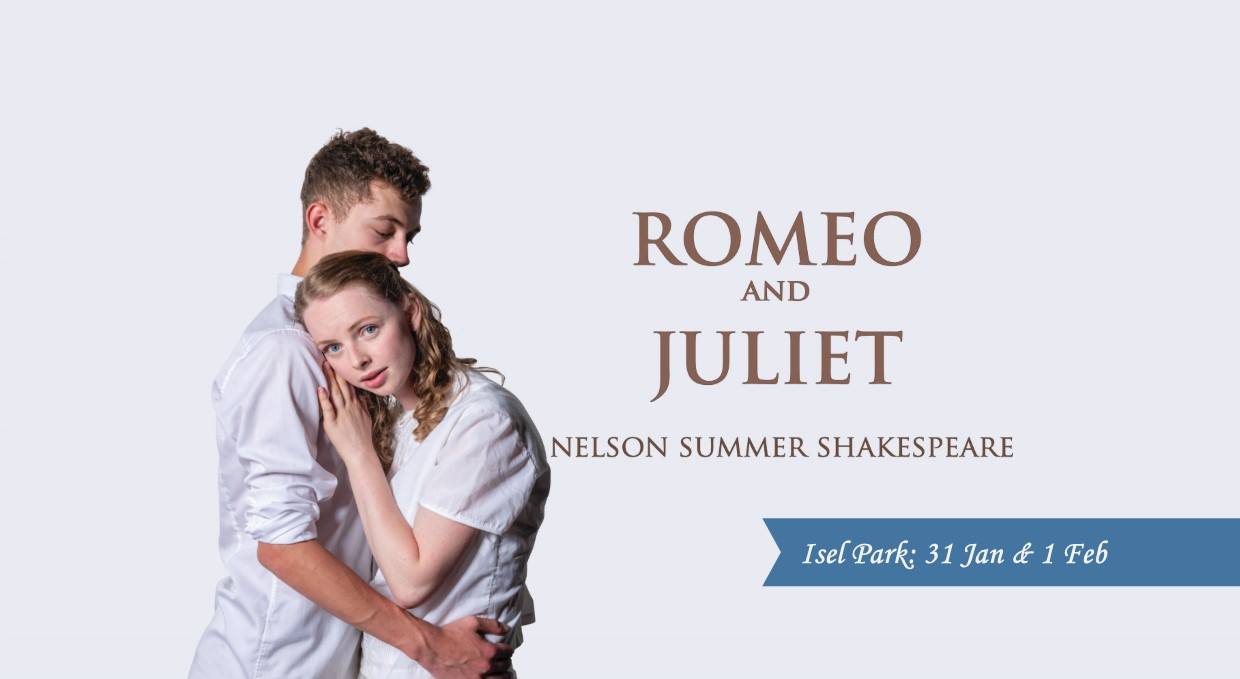 This professional production of the Bard's greatest love story, will tour outdoor venues in the Nelson Tasman region in January 2020. There is also a  special performance of the tragic tale of the 'star-crossed lovers' at the comfort of Nelson's Theatre Royal.
Building upon the strengths of previous Summer Shakespeare seasons, highly experienced director Giles Burton has once again taken on this role, and has built a strong and professional ensemble.
What becomes of Romeo and Juliet? Will the long standing family feud between the Montagues and Capulets play out a disastrous end?
Don't miss out on the chance to see this classic love story, presented by eight of Nelson's best actors.
Tickets: Pay What you Decide
For more info click here