Nelson Buskers Festival
Thu 30 Jan – Sun 2 Feb 2020

The Nelson Buskers Festival brings award-winning street performers from around the world to our beautiful city
Four days of action-packed shows at three different venues!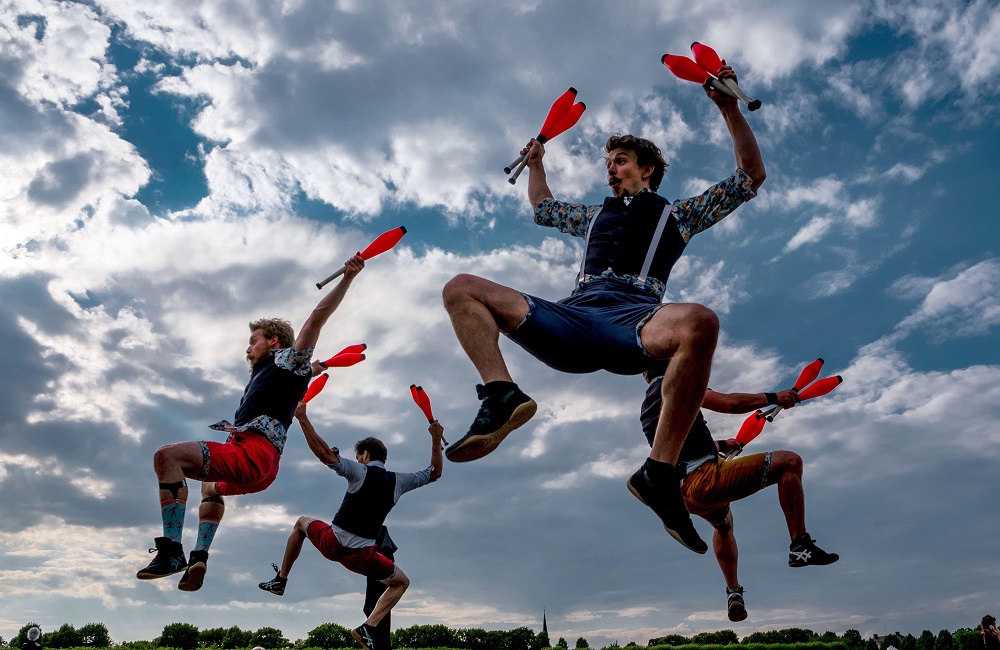 Three venues: Church Steps; top of Trafalgar Street; The Boathouse, Nelson
Trafalgar Street performances during the day and the Church Steps evening shows are family-friendly and free to attend (but do bring some cash to show your appreciation for the amazing skills of these hard-working performers).  The Thursday and Friday evening cabaret shows at The Boathouse are R16 as the content can be unpredicatable, and are ticketed.
Each year, our Buskers Festival takes place in three venues:
Buskers on Trafalgar
KOHA
Top of Trafalgar Street
The top of Trafalgar Street will come alive with buskers from all over the world. Join us for some hilarious, weird, wacky, eye-opening acts in the heart of the city. What more could you ask for, family-friendly street performances, cafés to get a bite from and beautiful hanging baskets and trees to linger under?
Buskers at The Boathouse – for the more adventurous! R16.
Click here to buy your tickets
The Boathouse, 326 Wakefield Quay, Nelson
Join us for a cabaret night when the Buskers let down their hair – and perhaps a bit more. Sit at the front – who knows what might happen! Restricted audience rating as content can be unpredictable.
Buskers on the Church Steps
KOHA
Church Steps, Top of Trafalgar Street, Nelson [wet weather venue – Old St John's. See Facebook page for updates]
Two stunning evening variety shows for the whole family. Bring blankets and cushions and enjoy a night of crazy entertainment. Grab a bit to eat from the delicious food stalls that will be onsite. And remember to save some cash for the zany performers!
Follow and 'Like' the Nelson Buskers Festival Facebook page for updates.