29th Annual Nelson Kite Festival
Come and enjoy the best provincial New Zealand kite festival on one of the best urban kite fields in the world!

Sunday 20th January 2019, Neale Park, Nelson.
Time: 12pm – 5pm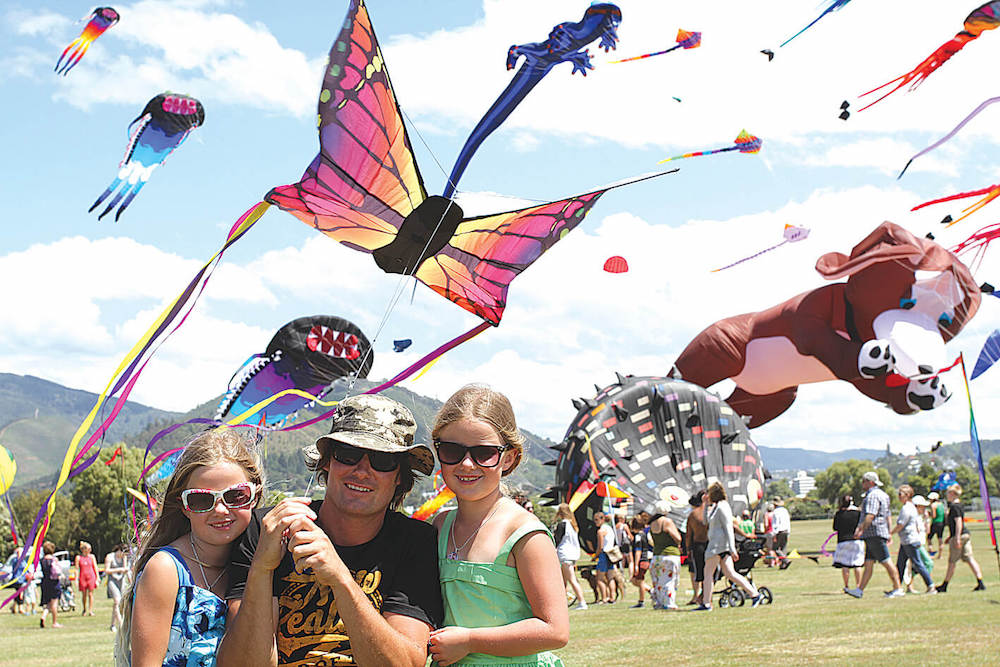 Situated at Neale Park in front of Nelson city, down at the edge of the water. When that summer northerly sea breeze kicks in, enjoy very smooth flying conditions! Hosted by the Nelson Kite Club.
This is a 3 day festival for kitefliers. Set up on Friday, warmup/practice/race on Saturday, big public display on Sunday.
Free registration !
For more info see website